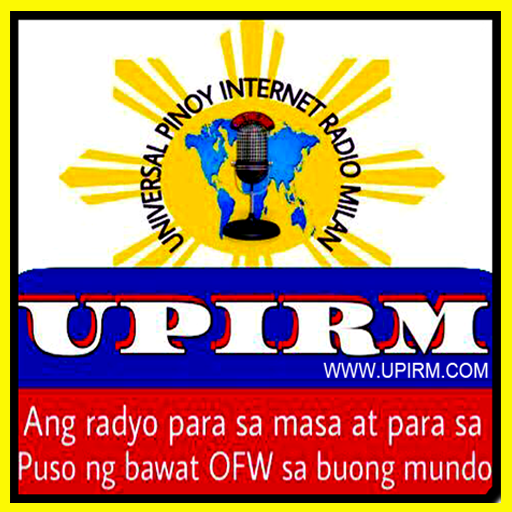 Listen to Universal Pinoy Internet Radio Milan live
Listen to Universal Pinoy Internet Radio Milan live
Ang Radyo ng Masa at ang Tunay na may Pusong OFW sa Buong Mundo.
Alternative Streams: Fetching data...
Description
Universal Pinoy Internet Radio Milan (UPIRM) was established on January 13, 2016. UPIRM is created to give entertainment to audiences especially to Overseas Filipino Workers worldwide. UPIRM is based in Milan Italy and currently operated by a group of Overseas Filipino Workers (OFW) from all over the world. As of the today, Universal Pinoy Internet Radio Milan reaches over 126 countries are listening/visiting/connecting in our website everyday thru our corresponding DJ's in their respective locations like, Milan Italy with DJ Michel Jay, DJ RedLof and DJ Kuyz Jaz, in Rome Italy with DJ Jireh, in Doha Qatar with DJ SkyLav, in Vancouver Canada with DJ Princess Ehm, and in Manila Philippines with DJ Lady Butch.
UPIRM playing love songs, pop music, alternative, OPM and disco music. We conduct also live interviews and live callers for request and dedication portion, we are playing also songs for the aspiring singers of UPIRM radio Milan.
Contact
Mobile: +393208013059
Email: info@upirm.org
Website: http://upirm.org
Address: Via Cascina Barocco 7, Milan, 20152, MI Italy
Suggestions for Universal Pinoy Internet Radio Milan
Verification Code

Prove that you're a human

Your Email Address (Optional)

The current time and date in Philippines is
If you're reporting this station as not working, please note that some of the stations are not available 24 hours a day.
Comments