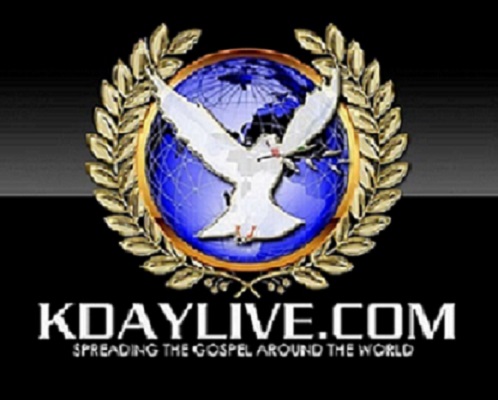 Listen to KDAY LIVE live
Listen to KDAY LIVE live
SPREADING THE GOSPEL AROUND THE WORLD
Alternative Streams: Fetching data...
Description
KDAY LIVE AIRS THE VERY BEST IN GOSPEL MUSIC 24 HOURS DAILY. JOIN US FOR OUR MID DAY POWER PRAISE 11:00 A.M.-2:00 P.M. CST FOR LIVE INTERVIEWS, SCRIPTURE READINGS, AND THE BEST INTERACTIVE LISTENING AUDIENCE IN THE WORLD.WE ARE THE BEST SERMONS AND INSPIRATIONAL TEACHINGS FROM SOME OF THE MOST PROFOUND LEADERS IN MUSIC, MINISTRY, AND THE ARTS FROM AROUND THE WORLD. EXPERIENCE THE POWER OF KDAY LIVE. YOU CAN ALSO RELAX AND ENJOY OUR SUNDAY AFTERNOON JAZZ EXPERIENCE FOR AN APPROPRIATE ALTERNATIVE.
Contact
Telephone: 1-318-605-3130
Mobile: 1-318-512-9198
Email: kdaylive@gmail.com
Website: http://www.kdaylive.com
Address: Jackie Holliday/KDAY LIVE P..O. Box 3262 Monroe, La 71210
Suggestions for KDAY LIVE
Verification Code

Prove that you're a human

Your Email Address (Optional)

The current time and date in Philippines is
If you're reporting this station as not working, please note that some of the stations are not available 24 hours a day.
Comments