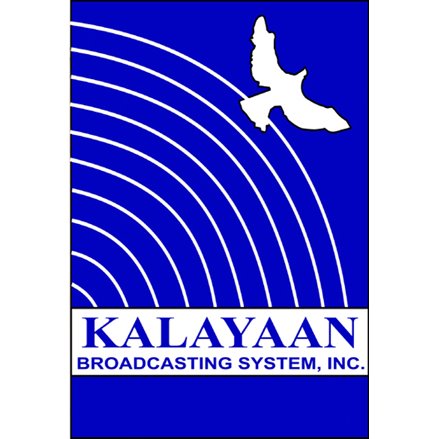 Listen to GOLD FM Valencia DXEM 98.5Mhz live
Listen to GOLD FM Valencia DXEM 98.5Mhz live
Swabe Na Kataw-anan Pa, Wala-wala Sila!
Alternative Streams: Fetching data...
This station has been flagged as not working on 2017-08-07 and it is excluded in our mobile applications. If you're the owner of this station please contact us.
Descriptions
--We are broadcasting live and proud in high definition (HD) FM audio-- STATION PROFILE: DXEM - Gold FM is a Commercial Radio Station broadcasting at the frequency of 98.5 Mhz in the FM dial with a power of 1,000 watts as authorized by NTC. It is operated and managed by Z3M Advertising Agency under franchised to the Kalayaan Broadcasting System Inc. (KBSI). Its first airing was on February 20, 2011. The studio and transmitter is located at Doors 5 & 6 2nd Floor Montaña Bldg., Sayre Highway Brgy. Poblacion, Valencia City, Bukidnon, Philippines. Its slogan SWABE! represents itself as a Community Radio that gives Valencianos/Valencianas, the people of Bukidnon and wherever its broadcast may reach, an excellent radio programming. It offers quality variety shows on the air and plays novelty, oldies, hitback, the current songs, as well as the most requested and the hottest hits. 98.5 Gold FM globally reaches Filipinos through live streaming: http://www.gold96fm.ucoz.com http://www.livestream.com/goldfmvalencia http://www.goldfmvalencia.listen2myradio.com DXEM 96.1 Gold FM Dee-jays are very friendly, young, dynamic and talented. They speak English, Tagalog and Vizayan languages and use them all during ad lib. Informative and entertaining as they are, Gold FM is the most listened to radio station in the wide province of Bukidnon and "The city of Golden Harvest" Valencia. DEMOGRAPHICS: PPOGRAMME FORMAT - Hot Adult Contemporary/Masa Type Age Target Listener Classification 13 to 20 yrs old - 20% AB - 10% 21 to 40 yrs old - 33% C - 36% 41 to 50 yrs old - 28% DE - 54% 51 yrs old & up - 19% BROADCAST AREA: Primary: Province of Bukidnon Secondary: Tertiary: ADS INFORMATION: In this present world wherein marketing is constantly changing and competition is at its peak, it is vital to keep your customers well-informed about the existence of your business in order to maintain a large share in the market world. DXEM 98.5 GOLD FM, "The hottest FM station in Valencia City" has a unique design of programming that suits the taste of the general public with a combination of the latest trend in broadcasting. We own a maximum power that reaches expected market area particularly in Bukidnon and adjacent provinces, cities & towns. We comprise of a creative production team that exclusively conceptualizes dynamic and comprehensive type of advertisement. The studio and news center are fully equipped with the latest audio equipment and computers. Our programming format is generally music, news and public affairs, anchored by talented Dj's and radio broadcasters. We are also on live streaming via internet, just log on @ http://www.livestream.com/goldfmvalencia or http://www.gold96fm-.ucoz.com/ . For more information regarding our services kindly send an E-mail @ goldfmvalencia@yahoo.com. We look forward to serve you soon. Thank you and more power. PROGRAM SCHEDULES: MON-FRI 4AM-5:30AM - Morning Praises & Health Tips w/ Evan Rey 5:30AM-7AM - Herbal Blocked Time Programs 7AM-9AM - GOLD MORNING JAM 9-AM-11AM - MORNING LOVE BRUNCH 11AM-1PM - LABING2X SA GOLD FM 1PM-3PM - AFTERNOON DELIGHT 3PM-5PM - HAPON NA BAI! 5PM-7PM - ROCK N' SUNDOWN 7PM-9PM - GOLD EVENING JAM 9PM-12MN - SHARING THE NIGHTS SATURDAY 4AM-5:30AM - HUNI UG AWIT (Hook Up) 5:30AM-7AM - Herbal Blocked Time Programs 7AM-9AM - BEST OF THE 90'S 9AM-11AM - OPM HITS PARADE 11AM-1PM - WEEKLY TOP 20 COUNTDOWN 1PM-3PM - BEST OF THE 80'S LOVE SONGS 3PM-5PM - ARTIST OF THE WEEK 5PM-7PM - PINOY ROCK ALTERNATIVE 7PM-9PM - BEST BY REQUEST 9PM-12MN - GOLDEN LOVE SONGS COLLECTION W/ DOUBLE M. SUNDAY 4AM-6AM - GOSPEL SUNDAY SONGS/LIVE MASS 6AM-9AM - PINOY STANDARDS/GOLDEN HITBACK 9AM-1PM - JUKEBOX/MANILA SOUNDS - YOMAX 12NN-4PM - PINOY FRC/FOREIGN FOLK ROCK AND COUNTRY 4PM-6PM - 24K LIVE MIXING 6PM-7PM - DISKORAAN/DISCO 80'S 7PM-10PM - GOLDEN LOVE SONGS COLLECTION W/ DOUBLE M.
Suggestions for GOLD FM Valencia DXEM 98.5Mhz
Verification Code

Prove that you're a human

Your Email Address (Optional)

The current time and date in Philippines is
If you're reporting this station as not working, please note that some of the stations are not available 24 hours a day.
Comments